Our Location
1550 Midland Rd., Saginaw, MI 48638
Call: 989-790-2440 | Get Directions
Welcome
At Reitz - Herzberg we believe that convenience is an important part of quality service. As such, we've added a new member to the family. Tom Herzberg and Don O'Guinn, of O'Guinn Family Funeral Homes, have joined together to better serve the residents of Saginaw County by expanding their funeral ministry. Building on the great tradition of these century old firms, we look forward to reaching even higher in the relentless pursuit of service excellence.
Our website will be undergoing a major facelift and our facility will be upgraded with the latest in technical amenities and family comfort. We've adopted the lighthouse as our company logo for the symbolism it represents. Lighthouses are a beacon of help and hope and we commit ourselves to being a "point of light" for those in a time of need.
We appreciate the confidence placed in us. We consider it a privilege and a sacred calling to serve. "Here at whatever hour you come, you will find help, hope and human kindness."
God bless,

Don O'Guinn and Tom Herzberg

Recent Obituaries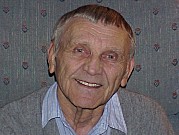 Leopold K. Kuznicki
7/5/1925 to 6/14/2017
Community: Saginaw
Service: 6/20/2017
Kuznicki, Leopold K. – of Saginaw, age 91, passed away Wednesday, June 14, 2017, at 91 years of age. Leo was born July 5, 1925, in Cleveland, Ohio to the late Theafield and Minnie (Fierbach) Kuznicki. He had been a Saginaw resident for most of his life. Leo was a World War II (Europe) U.S. Arm...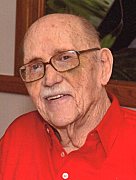 Joe E. Overstreet
10/17/1932 to 6/10/2017
Community: Saginaw
Service: 6/16/2017
Overstreet, Joe E. – of Saginaw, age 84, died Saturday, June 10, 2017, at Covenant Healthcare in Saginaw. Cremation has taken place. No services are scheduled at this time. Joe was born October 17, 1932, in Okmulgee, Oklahoma, to the late Lemuel and Gladys (Kelsey) Overstreet. He gradua...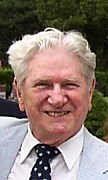 Robert V. Filiatraut
2/21/1923 to 6/3/2017
Community: Saginaw
Service: 6/8/2017
Filiatraut, Robert V. – of Saginaw, age 94, died Sunday, June 3, 2017, at Brookdale Assisted Living in Saginaw. Funeral services will be held at 1 PM, Thursday, June 8, 2017, at the Reitz – Herzberg Funeral Home – 1550 Midland Rd. in Saginaw. Pastor David Neumann officiating. Buria...
Powered by ObitMichigan.com